I took my measurements today.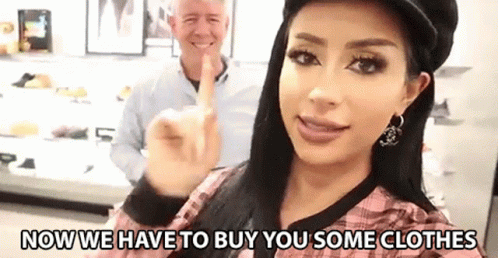 It has been difficult but only because of old habits and mindsets that needed to change.
There are many reasons behind my desire to lose weight. One of them being I am training to be a wellness coach/practitioner. I'm a firm believer in healing oneself before going out and trying to help others. I once went to a psychiatrist for weight loss. In walked this 400lb man (at least) who was going to counsel me on why I was having a hard time losing weight. 'Physician' heal thyself.
I could not see myself counseling people on weight loss while I sat there obese. "Trust me, this diet works I just don't want to do it." Is NOT how I wish to coach my clients. Telling them, "It works, I've dropped 100lbs on it myself.", IS how I wish to coach people.
If you are struggling with losing weight, or keeping it off, please do not give up on yourself.
Tips for losing weight and keeping it off.
Remember why you wanted to drop the weight in the first place. Write it down if need be.
Pull out old photos of yourself before you lost weight. Look at them. do you want to be that big again?
If you have not already, take photos of yourself during your weight loss journey and when you reach your goal. You are under no obligation to post them on the Internet or share them with anyone. Just keep them for yourself to reference. Looking at yourself in the mirror is different than looking at a photo of yourself. You can lie to yourself when looking into a mirror but photos that are untouched capture us in the moment. If you are having a hard time seeing your progress, a photo can help you see more clearly the progress you have made,… or undone.
Keep focusing on your nutrition. It is easy to start slacking off and making exceptions/excuses for what we are eating. Are you REALLY going to do enough cardio to burn off an entire sleeve of Oreos? Doubtful but you CAN do enough to kill the calories from 1 or 2. If you cannot handle any don't buy them. Right now the German deli has my favorite cookies because of the holidays. I have not purchased any because I know half of the pack will be gone by the time I drive home. It is an uphill, 2 mile walk home from the deli. I am not willing to do that just to eat a cookie. Which brings us to the next tip.
Prioritize. Do you want to reach your goals or do you want to eat. You cannot exist it two dimensions at the same time. either you binge and you are overweight, or you take control of your nutrition, workout and crush your goals. Even 'The Rock' has a cheat DAY. Not a cheat week or month or year. He has been disciplined for decades because he knows what he wants cannot be achieved without strict discipline. effort, and…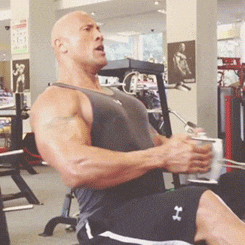 6. Focus. Are you focused? Have you lost your focus? Do you need to sit down and write out your goals again? Maybe for the first time if you've been 'winging' it. How about an 'old fashioned' goals poster?
This is something to seriously consider and goes hand in hand with getting and remaining focused. You can hit the gym,or go for walks, or workout at home, but if your mind, heart, and attitude are off, it will be difficult at best and impossible at worst for you to reach your goals. Our minds are powerful. Self talk is powerful. You can talk yourself in and out of things. Why not talk yourself into a better state of health?
8. Make a fitness plan and stick to it. Don't wait for January 1st. Don't wait for things to calm down with Covid, your job, your relationship, etc. Especially if this is something you know you have needed to do for a while, get going.
9. Is it time to reconsider who you hang out with?
Some people will embrace your changes and support you. Some will resent you for switching up the status quo and try to sabotage you. As hard as it is to think about and to do, you might need to do some Konmarie on your friends. There are many articles out there you can read about this interesting, and sad, phenomena. The decision of course is yours.
FUNNY BUT NOT FITNESS GOALS:
I hope you have a great week. Stay safe, don't eat your feelings. There are 7 weeks left in 2020.