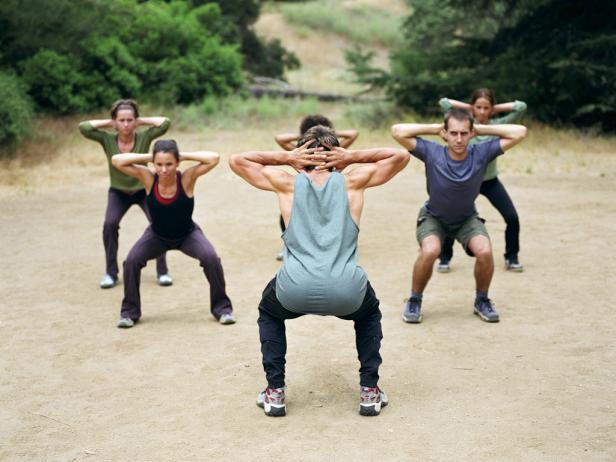 When I was in middle school, I attended my first ever go-away for a week chruch camp. Being an introvert, and homesick, I pretty much hated every minute I was there. I think the original 'blue prints' for camps were designed by extroverts. Almost every minute of the day is planned out with only a few minutes here and there for 'personal reflection'. Which usually meant unsupervised teens finding places in the woods to make out.
I never did attend another camp but I have been on some great vacations with spa packages. Since this is not just an exercise boot camp, let's start with how you're going to finish your day of working out and adventure.
Whether you belong to a gym or workout from home, here are some tips on how to create a 'boot camp' experience customized just the way you like it.
Sit down and make a plan. Before you take time off from work figure out what you will do and where you will do it.
Set the duration of your boot camp. I went to church camp for a week. Adjust this time schedule to fit your schedule. You do not need to take time off from work but you can if you want. If you need that time away from the hectic atmosphere of work, take it. Especially with what is going on right now, it is almost impossible to travel, or at least difficult at best. An at-home fitness boot camp could be the stay-cation you didn't know you needed.
Set the atmosphere. You can be as extravagant or not, as you like. Whether it is just a new water bottle and clean, white towels from an inexpensive source or you go and paint your bathroom spa blue, this is YOUR boot camp. You do what you need to to 'get there' mentally and to enhance your boot camp goals. Just don't go overboard. You really do not need to spend thousands on a do-over for a room in your home for this experience.
Fresh flowers, candles, and essential oils set the proper tone for visual and olfactory senses. A new white towel or two for your after workout shower or bath along with new, fresh scented bath & body treat skin treatments help to sooth aching muscles and ease tension brought on by stresses related to work and/or relationships. Remember, this is YOUR boot camp. You can make it how you like.
4. What are your fitness boot camp goals? Do you want to jump start weight loss? Do you need to invigorate a lagging workout plan? Do you need to just chill? Even if you're 'not a planner person' it is important (if you want to have structure and get the most out of your experience) to at least have 3/4 of your schedule thought out and written down. If need be, make reservations for massages and/or spa treatments you cannot do at home. If there is a particular class at your gym or club you have been wanting to try but have not been able to because of your schedule, call ahead of time and book then write it down in your planner. The day you have activities outside your home your schedule is built around that particular activity. Do not over book. If you are used to a hectic schedule, you might feel like a fish out of water for a couple days until you adjust to your freedom and new schedule. Hang in there. Be flexible.
5. Before boot camp begins is the time to stock your fridge with food and water for your boot camp. Before you go shopping, toss out all the junk food, sweets, simple/high carb food to make room for the new, healthier food and to remove temptation. Cucumbers or mint are great infusers for water but you can use just about any fruit, herb or vegetable.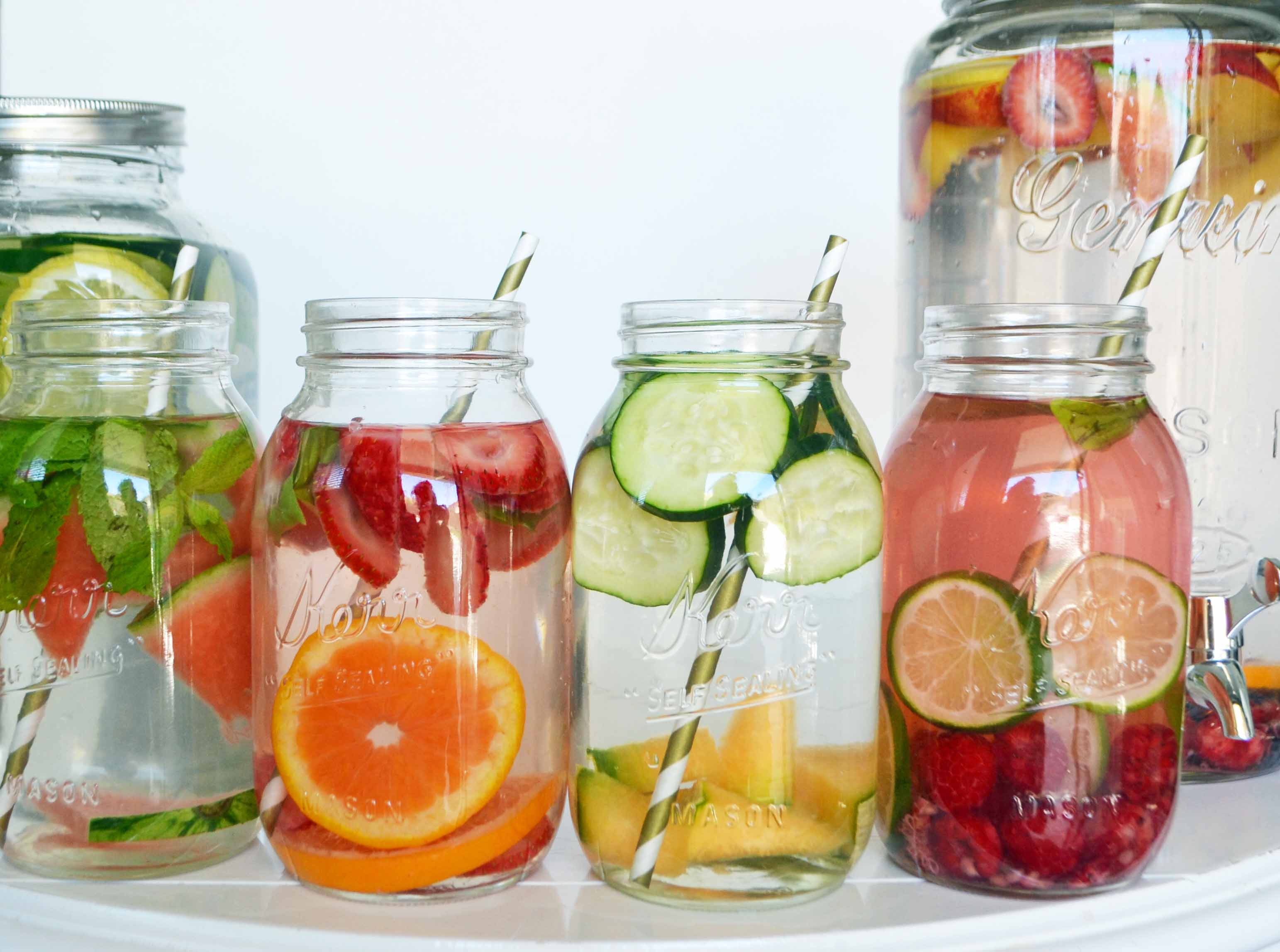 Cucumber + Lemon + Mint Leaves
Watermelon + Mint Leaves + Basil
Strawberry + Orange + Basil
Pineapple + Mint Leaves
Blueberries + Peaches
Just a few water recipes to try.
If you love to travel or eat sushi, now might be a good time to see if there are any parasites inside of you that need evicted. Pineapple, mango, kiwi, and papaya are great parasite eliminators. Fresh is best. Sprinkle raw pumpkin seeds on salads to help with this task. DO NOT EAT FOOD GRADE DIATOMACEOUS EARTH!
6. Figure out what you need for at home workouts and spa treatments such as manicures and facials. go out and purchase what you need. Set it up to look as boot camp or spa-like as you wish.
7. Take measurements. If you have a weight loss or body transformation goal, take before pictures (if you want) and measurements to track your results.
8. Keep a journal or some sort of record of your boot camp for posterity that has nothing to do with number 7.
9. Treat this boot camp experience as if it were real because it is! If you were in say, The Bahamas you could not go to the office. This is your time. You need this. It's been a tough year. If you can, turn off your phone & don't answer the door.
10. Enjoy, enjoy, enjoy. Your boot camp can be as tough or as relaxing as you like. Whatever you decided, fully commit and have a great time!